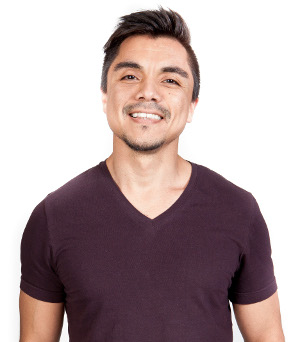 Boris Rebolledo, PhD
Ph.D. en Bioinformática y Genómica, Penn State University (USA). Magíster en Bioquímica y Bioinformática, Universidad de Concepción. Bioingeniería, Universidad de Concepción. Líneas de investigación: Variación del ADN mitocondrial, bioinformática y genómica humana.
Intereses
Mi principal objetivo es el desarrollo, integración e implementación de rutinas bioinformáticas para el análisis de datos genómicos en la clínica. En particular, me interesa entender los mecanismos a través de los cuales la alteración de la coordinación genética entre los genomas nuclear y mitocondrial contribuyen a enfermedades.
Además estoy a cargo del Servicio de Análisis Bioinformático (SABio) del ICIM. Una división del Centro de Genética y Genómica destinada a coordinar y potenciar el uso de nuestra infraestructura computacional (FONDEQUIP EQM150023) en investigación e innovación biomédica.
Interests
My main goal is to develop, integrate and implement bioinformatic pipelines for the analysis of medical genomics data. Particularly, I am interested in understanding the mechanisms through which disruption of the mito-nuclear coordination contributes to disease.
Proyectos
Contribution of mitochondrial DNA heteroplasmy to the phenotype of patients with maternally transmitted 22q11.2 deletion syndrome (velocardiofacial syndrome). FONDECYT POSTDOCTORADO Nº3170280 (2017-2020).
Publicaciones seleccionadas (*co-primer autor)