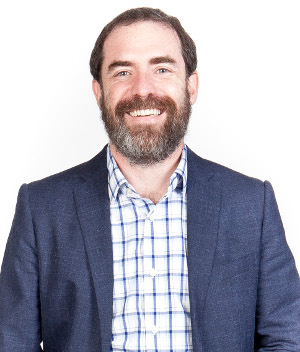 José Manuel Munita, MD
Director
Médico cirujano, Universidad de Los Andes. Clinical fellow (Advanced academic track) en Enfermedades Infecciosas y Post Doctoral fellow, University of Texas Health Science Center at Houston. Profesor adjunto y Director de investigación de proyectos internacionales de CARMiG (Center for Antimicrobial Resistance and Microbial Genomics), McGovern Medical School, University of Texas Health Science Center at Houston, TX, USA. Director Microb-R (Núcleo Mileno para la Investigación Colaborativa en Resistencia Antimicrobiana
Líneas de investigación: genómica microbiana y mecanismos de resistencia bacteriana a antimicrobianos.
Grants investigación en curso
Núcleo Milenio en enfoque interdisciplinario de la Resistencia Antimocrabiana. Financiamiento: Iniciativa Científico Milenio (2018-2021) Director: José Manuel Munita.
Phylogenomic Analysis of the Chilean-Cordobes MRSA Clone and the Role of Heavy Metal Resistance in its Ability to Prevail in Chile Financiamiento: FONDECYT regular número 1171805 (2017-2020) Rol: Investigador responsable.
Prospective Evaluation of Clinical Outcomes of Cancer Patients with Vancomycin-Resistant Enterococcal Bloodstream Infections. Financiamiento: ARLG/NIH UM1 AI104681-04 (2017-2018). Rol: Investigador responsable.
Evaluación de Actividad Antibacteriana contra organismos intrahospitalarios multiresistentes de telas con microfibras de cobre. Financiamiento: Voucher de Innovación, CORFO (2017). Rol: Investigador responsable.
Susceptibilidad de cepas Chilenas de Staphylococcus aureus meticilino resistentes a ceftarolina y relación con mutaciones en el gen mecA. Financiamiento: Grant de investigacion proporcionado por Pfizer. Rol: Investigador responsable.
Detección de fenotipos de resistencia intermedia heterogénea a la vancomicina  (hVISA) en cepas de Staphylococcus aureus resistente a meticilina (SARM) causantes de bacteremia. Financiamiento: COLCIENCIAS (Colombia). Rol: Co-investigador (PI, Lorena Díaz).
Estudio piloto para evaluar la utilidad de la preparación de colon en el trasplante de microbiota fecal. Financiamiento: Clínica Alemana de Santiago. Rol: Co-investigador (PI, Rafael Araos).
Reconocimientos
2012: ASM Infectious Disease Fellow Travel Grant, ICAAC 2012, San Francisco, CA.
2013: ASM ICAAC Infectious Diseases Fellows Grant Program, ICAAC, 2013, Denver, CO.
2013: IDWeek Trainee Travel Grant, IDWeek 2013, San Francisco, CA.
2014: Scholarship for Medical Subspecialties Abroad, CONICYT, Ministry of Education, Chile.
2015: IDWeek Trainee Travel Grant, IDWeek 2015, San Diego, CA.
2017: Fellow, American College of Physicians (FACP).
Ad-Hoc Reviewer
Antimicrobial Agents and Chemotherapy.
Scientific Reports (Nature Publishing Group).
Pathogens and Immunity.
Revista Chilena de Infectologia.
Fondo Nacional de Desarrollo Científico y Tecnológico (CONICYT). Ministerio de Educación, Gobierno de Chile.
Instituto de la Antártica Chilena (INACH). Ministerio de Relaciones Exteriores, Gobierno de Chile.
Afiliaciones
American Society for Microbiology (ASM).
Infectious Diseases Society of America (IDSA).